Hi, my name is Siree Sivapetchranat. I'm a Health & Nutrition Coach, Personal Trainer, and Fitness Nutrition Specialist certified by the American Council on Exercise.
Being a busy mom of three young children myself, I love sharing my knowledge about how to stay active and fit to other mamas and other busy women.
My Transformation Story: From Drained Mama to Strong Mama from the Inside Out
I've had the experience of being pregnant, delivering the baby, and breastfeeding so I know first hand what a miracle the body is in how it transforms and adapts! It really is a wonderful privilege to be a mom. With that said, we all want to lose the "baby weight" and get back in shape. For me, it was mainly for aesthetics at first, but I realised that the more I focused on only the aesthetics, my goals will keep changing based on what the media tells me what "a beautiful body" looks like. That kind of elusive goal will only make you miserable. I'd rather focus on the health benefits of exercise.
It's a Passion for a Bigger Purpose
I used to be "skinny-fat" meaning that I held on to a lot of body fat around my mid-section and face but legs and arms looked pretty skinny (depending on the angle of the photo of course!). My point is that seeing these photos of myself 3 and 5 years ago, I think I looked pretty good! But I know that health-wise, I was struggling with low energy and had a bad habit of craving all things sweet to pick me up during the day. Over the years, I've learned better eating habits and proper workout techniques to get me to where I am today where I feel I am the healthiest and strongest I've ever been! And I want to share that with you all. It will not be an overnight make-over, but with persistence and the right coaching for your workout program and nutrition goals, you can lose the extra body fat as well so that you will reduce your risk of chronic illnesses in the future
In addition to being educated and certified in the areas of physical fitness and health as well as nutritional coaching, my own first-hand journey to finding and living a healthy lifestyle has given me valuable insights into the many challenges one encounters. This enables me to bring a high level of empathy, respect, and understanding. I'm happy to help you on your health and fitness journey as well!
The solution for staying healthy wherever you are and wherever you go.
100% Online Coaching,

Nutrition Programming,

and Habit Tracking
Looking for a 100% online training program that is built just for your fitness level and schedule? Need ideas for your workouts? Need some way to stay on track with your habits?

Habits are daily lifestyle actions that are prescribed to you in order to encourage you to see the power of how daily small changes can create a big impact to your health. Due to their low-effort nature and through repetition, habits become embedded into one's ehavior leading to bigger sustainable lifestyle changes.

How I use this tool to help my clients:

Personalized nutrition programming
Customised exercise programs
Keep clients on track by monitoring their progress and making tweaks along the way
Limited time offer until July 31, 2020.
Sign up for a 7-day free trial and start your fitness journey today. Access your workouts anytime, anywhere on your mobile device.
What You Will Get:
– Habit tracking feature
– Unlimited online sessions
– Extensive libary of workouts for home or gym
– Customised training program
– Personalised nutrition goals
All-in-one Exercise and Habit Coaching in the Bangkok Health Coach App.
Sign up for a 7-Day Free Trial Today
No credit card or payment required. You will be taken to a form asking you to tell me a bit about yourself so I can learn more about your goals before I assign your workouts for the next 7 days.
Have a specific question? Schedule a free call with me!
Let's have a quick chat about where you may need help to be a healthier you.
I'm offering complementary 15-minute discovery calls with me to:
✨1. explore holistic options to improve your health and burn fat outside the gym, and
✨ 2. see if we'd be a good fit to work together.
My Philosophy: Whole-Person Wellness
Achieving a better physique is about more than simply shedding the pounds and improving muscle tone.
My health coaching sessions in person or on the phone will help you nourish your whole well-being as a person. Humans are not just body and not just spirit. We are both body and spirit and I incorporate this in my whole-person health coaching.
Ready for your free health consultation? Book an appointment with me.
In-person meetings are conducted at Arise Health Studio in Bangkok. Sessions can also be conducted over Zoom or FaceTime.
A FEW OF MANY CLIENT TESTIMONIALS
Gonneke D.
Siree is a great personal coach, she listens to your needs, she encourage you to push a bit harder, because she sees the strengths in you!
She helped me to start training again and helped me to get stronger and healthier. Thanks Siree!
Catherine H.
I have had many PT sessions with many personal trainers. I thought it would be "same-same but different" experience :). But I was pleasantly, and fitfully, surprised. I like Siree's pace and deep understanding of body structure to strengthen and balance.
I've gain strength, can do more repetitions, and have more energy.
Emi R.
Siree is a dedicated and caring trainer, who is also professional and knowledgeable in your field. The 4-week personal training plan with the use of the app works really well and I wouldn't hesitate recommending her as a trainer.
Ginny P.
My first goal was to tone and strengthen my muscles and especially my core. My second goal was to lose weight.
After working with Siree, I've achieved the following:
1. I have lost 5 kilos 2. I reduced my body fat percentage 3. I am stronger and much more toned 4. I have learned how to balance aerobic exercise with strength training for the best results 5. I have been able to adjust my eating habits to lose weight
Let's Get Connected: Follow me on Instagram for some inspiration for working out and eating healthy! #fittoserve
Get a free healthy recipe pack and my weekly newsletter.
When you subscribe, you'll get a recipe pack via email today and helpful subscriber-exclusive content directly to your inbox weekly.
Visit Me at Arise Health Studio
Arise Health Studio,
16th Floor Lumpini Tower, Rama 4 Road, Bangkok 10120, Thailand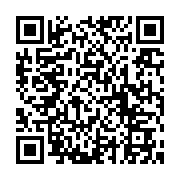 Talk to Me
Please add me on LINE by scanning the QR code above. I am available between 8 am and 6 pm on weekdays.
Review Us
Want to share your experience, good or bad? I always welcome constructive feedback. Let me know what you think!