How does being a healthier you fit into the bigger context of your life?
If you had 4 weeks to live, what would you want to accomplish that is still undone? Sounds morbid but it's wise to live with a mindset of wanting to make each of our days count.
What relationships do you think you need to reconcile? Who do you need to forgive? What legacy do you want to leave for your family? What questions about life do you feel you still haven't answered?
I doubt any of the above unfinished business or questions include issues about losing weight or achieving six-pack abs.
When you start thinking of your health as a resource for living a full life, then you will actually be more motivated and disciplined in achieving your health goals too! My passion as a whole-person health coach is to help people be healthier in every way so that they can live out their purpose with energy and joy! I help people maintain good health so their health isn't an obstacle from accomplishing meaningful work in their lives.
It is my hope that this has got you thinking about what really matters in life. So often, we get bogged down on what we have to do daily that we neglect to ask ourselves the truly important questions – questions that do require answers to live a meaningful life.
I'd love to hear which questions above stood out to you! Let me know by sending me a message at @coachsiree on the LINE app.
group health coaching

health seminars & workshops
workplace wellness programs
corporate health retreats
Have a quick and specific question?
Schedule a free 15-minute call with me.
Let's have a quick chat about where you may need help to be a healthier you.
I'm offering complementary 15-minute discovery calls with me to:
1. Explore holistic options to improve your health and burn fat outside the gym,
2. Highlight your personal strengths that you can maximise to achieve your goals, and
3. See if we would be a good fit to work together.
Life and Health Coach
Siree Sivapetchranat
My Philosophy:
Whole-Person Wellness
"Achieving a better physique is about more than simply shedding the pounds and improving muscle tone.
My health coaching sessions in person or on the phone will help you nourish your whole well-being as a person. Humans are not just body and not just spirit. We are both body and spirit and I incorporate this in my whole-person health coaching."
Ready for your free health consultation?
Book an appointment with me.
In-person meetings are conducted at Arise Health Studio in Bangkok. Sessions can also be conducted over Zoom or FaceTime.
Gonneke D.
Siree is a great personal coach, she listens to your needs, she encourage you to push a bit harder, because she sees the strengths in you!
She helped me to start training again and helped me to get stronger and healthier. Thanks Siree!
Catherine H.
I have had many PT sessions with many personal trainers. I thought it would be "same-same but different" experience :). But I was pleasantly, and fitfully, surprised. I like Siree's pace and deep understanding of body structure to strengthen and balance.
I've gain strength, can do more repetitions, and have more energy.
Emi R.
Siree is a dedicated and caring trainer, who is also professional and knowledgeable in your field. The 4-week personal training plan with the use of the app works really well and I wouldn't hesitate recommending her as a trainer.
Ginny P.
My first goal was to tone and strengthen my muscles and especially my core. My second goal was to lose weight.
After working with Siree, I've achieved the following:
1. I have lost 5 kilos 2. I reduced my body fat percentage 3. I am stronger and much more toned 4. I have learned how to balance aerobic exercise with strength training for the best results 5. I have been able to adjust my eating habits to lose weight
Get a free healthy recipe pack and my weekly newsletter.
When you subscribe, you'll get a recipe pack via email today and helpful subscriber-exclusive content directly to your inbox weekly.
First Name

Visit Me at Arise Health Studio
Arise Health Studio,
16th Floor Lumpini Tower, Rama 4 Road, Bangkok 10120, Thailand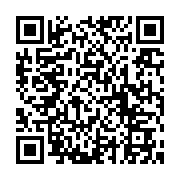 Talk to Me @coachsiree
Please add me on LINE by scanning the QR code above or searching for @coachsiree. I am available between 8 am and 6 pm on weekdays.
Review Us
Want to share your experience, good or bad? I always welcome constructive feedback. Let me know what you think!
Apart of the Arise Health Network.
Follow Me
Want to keep up with my latest activities? Follow me on Facebook and Instagram.